CA Online Traffic School As Easy As 1, 2, 3!
California's Easiest And Fastest Traffic School Online or in San Diego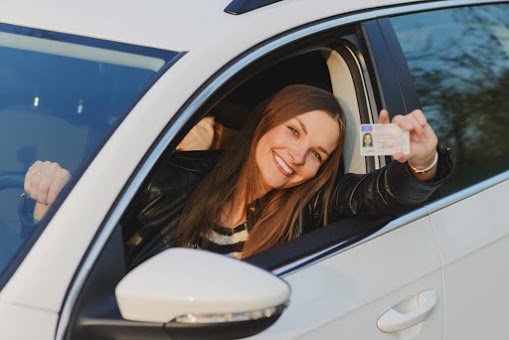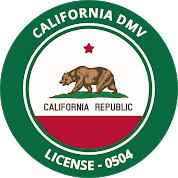 MM Traffic School is proudly based in San Diego and We serve all California Courts.
Need help? Call or text us! We'll get back to you right away.
$30 $19.99 Includes All You Need, Guaranteed!
Your course tuition of $19.99 includes everything you need to keep your traffic ticket hidden from the insurance companies. It fully satisfies court and DMV traffic school requirements, guaranteed.
Most commonly asked questions
Excellent
4.9
★
★
★
★
★
Based on 305 reviews from
review us on
Rafael Hernandez
★★★★★
Best traffic school Ever!I am so glad I found them!I highly recomend them.
Fabiola Solis
★★★★★
I recommend MM Traffic school . Friendly easy and fast process. Great location
Kveta
★★★★★
easy peasy puddin in the freezy:3
Ethiopia San Diego
★★★★★
I'm so glad I found MM. They are the BEST.I found them online and went to their office.It's great to be able to talk to live person.They even helped me pay my fee to the court online.I highly recommend them.
Frida Lome
★★★★★
He replied right away, let me bring my daughter which was a big relief. And he also gave me insightful answers to every question I asked. A really kind human being overall. 🙂
Sonia Garcia
★★★★★
I was amazed the way they care about me, by guiding me all the way to the question, i do recommend is quick, and very gently persons.
Cesar David Sarmiento
★★★★★
It was great, they were very helpful and was quick and easy.. Price was affordable and honestly made me feel welcome
T Jones
★★★★★
I highly recommend MM traffic school. I chose them over a few that I read reviews on and they didn't disappoint!Thank you😊
Daniel Aparicio
★★★★★
I highly recommend MM TRAFFIC SCHOOL.I found them on the DMV website list, I called and completed my traffic school with them. By far, the best traffic school ever.
Fernando Cisneros
★★★★★
Great people an professional thanks for your help
Andy Ferreras
★★★★★
It was a great time. I learned a lot about driving.
GUADALUPE MURILLO
★★★★★
Best traffic school. I called many traffic school's and MM was the only one that answered. I highly recommend them.
Champ
★★★★★
Best recommended traffic school 👍
Rose Swift
★★★★★
Yvette B
★★★★★
I recommend MM traffic school for everyone because there very polite, made my traffic school so fun and smooth for me. They even have the best prices. So everyone check it out. 😀
Monica Ruiz
★★★★★
Lo mejor de lo mejor, se los recomiendo 100%Mi experiencia fue de lo mejor, te explican todo, te ayudan 🫶🏻
Kevin Lopez
★★★★★
Julio Cesar Martinez
★★★★★
Absolutely amazing service. Using the Booklet course I was able to complete my traffic school on time. It was easy. I highly recommend MM TRAFFIC SCHOOL.
Javier Espinoza
★★★★★
Very helpful knowledgeable I was please with my time with him I encourage people to use him
Cecylia Escarcega
★★★★★
MM Traffic School gets 5 stars for providing excellent customer service. They confirmed the test score and promptly contacted the Court to verify Traffic School completion. I highly recommend MM Traffic School whether you select to complete Traffic School on-line or in-person.
Juan Carlos Huerta
★★★★★
I'm very glad I found this traffic school.MM is awesome. And proffesional. I highly recommend them. Your traffic school submission is guaranteed. I just did my traffic school today 12/6/2022 yes it's not easy to find suite 11 it took me 3 minutes to find it. The service is excellent I recommend MM Traffic School...
Barron A
★★★★★
Very professional and easy to work with, I absolutely recommend MM traffic school for everyone
Edwin Hinojosa
★★★★★
Great traffic school!!!I highly recommend this place they make you feel like part of they team.
Edwin Hinojosa
★★★★★
I got a ticket 5 years ago.I remembered MM TRAFFIC SCHOOL for their service.So I'm back, having gotten another ticket.I highly recommend them.They have both online and Booklet study course.
Tavito Ramirez
★★★★★
Best traffic school ever.My cousin did traffic school here before.I highly recommend it.They make traffic school easy and understandable. I paid my ticket ad then I came to the office to complete my traffic school. I really like the human interaction you get when dealing with people.I highly recommend MM TRAFFIC SCHOOL.
My second time using MM TRAFFIC SCHOOL. I came back because they are the BEST at what they do. Their course is easy, and fast. I highly recommend them.
Best traffic school experience I've ever had! It was quick, painless, and the best price on the market!! Thumbs up!!
Excellent school and good people. I found it to be very informative. It was easy, convenient, and fast.
The BEST and easist traffic school. Very prompt. Got my traffic school done with ease.If you need traffic school, go to MM.
MM is the BEST TRAFFIC SCHOOL. The list the court gives you is ridiculous. When I called MM, I knew I had found the right traffic school. I highly recommend them!
Simply the BEST traffic school of all time. Easy material to navigate through, the entire process was too easy. Thank you MM.
MM TRAFFIC SCHOOL offers two ways to complete your traffic school.
We have a fast and easy Online Traffic School and a Home Study Booklet Course.
What makes MM TRAFFIC SCHOOL as easy as 1, 2, 3!
Register and choose your course.
Signup online and select your course. We offer our online school or a Home Study Booklet Course.

Read through and study course materials.
After completing the registration page you can start the course. The course consists of 13 chapters with the final chapter consisting of the final test.
Complete final test and recieve certificate!
After completion of the course, we will electronically submit your completion to your assigned court and the DMV. We will then send you an email called the course completion receipt. That Easy!
Send us a message and we'll get back to you as soon as possible: