A note from Moalim. Founder of MM TRAFFIC SCHOOL.
Hi, I'm Moalim.
I started MM TRAFFIC SCHOOL after I received 6 tickets in 6 months back in 2006. I kid you not.
Having gotten that many tickets, I needed to go to traffic school. It became a challenge to find a reliable traffic school. When I found one, I could not believe it was an approved traffic school.
I could not shake the experience. So as time elapsed I would think back to that experience until one day, I said to myself, why don't I start my own traffic school. A traffic school that makes people feel like, "I may not have wanted to get that ticket but I'm damn sure I'm glad I found MM TRAFFIC SCHOOL".
A traffic school where people say, I trust this school with my traffic school needs because they are trustworthy, knowledgeable and they will make sure that my traffic school gets submitted to the DMV and the court.
A traffic school whose website is simple: easy to navigate, fun and entertaining courses, and most of all easy!
Well, I founded that school and you will be pleased.
My team and I are here to assist you in completing your traffic school, ensuring that your traffic school is not rejected, ensuring that your completion is submitted promptly, and giving you an awesome experience. And as I've said, I've been in your shoes, and I know what it's like.
Thank You For Choosing MM TRAFFIC SCHOOL.
FAST
We aim to provide a fast and easy course to help you get back on the road. We go all out to make sure that the entire process from beginning to end is simple and straight forward.​
FRIENDLY​
Our customer service is here to support you and answer any questions that come up.​
FLEXIBLE​
Our courses are designed to work around your schedule. The curriculum can be completed whenever you want to work on it. ​
FUN​
The course is designed around the DMV curriculum but is presented in an easy way to engage with. We make the material interactive. Our students report back learning some important takeaways and the course seemed to go by much faster than they expected.​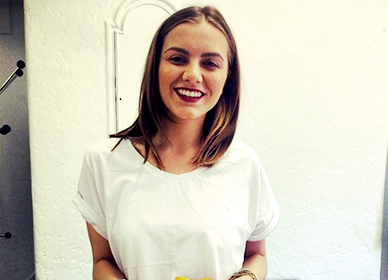 Customer Service Specialist, MM Traffic School
Christina Torres is the go to person if you have any questions or need assistance. Christina makes sure you will have a great experience with MM traffic school. Her devotion to our customers is evident, with so many positive experiences and online feedback.